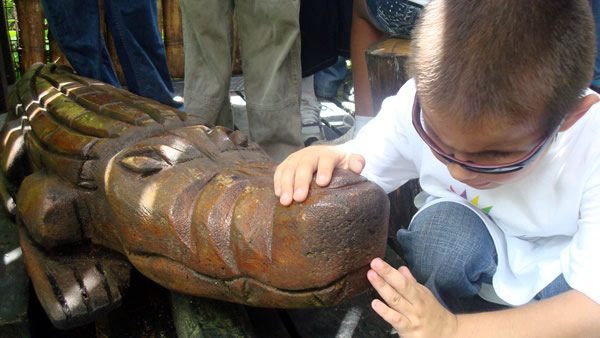 What can be said of the BCVI Summer Camps for Kids? They are exciting & fun learning experiences, and the camps are something that is looked forward to each year by staff, clients & volunteers alike.
The first Summer Camp was held in 1997 at the Cockscomb Basin Wildlife Sanctuary & Jaguar Preserve, southwest from Dangriga in the Stann Creek District, about 10 miles away from any settlement. We had our share of scares from snakes to scorpions, but children, siblings & staff came away from that camp with happy memories.
In 2004, for the first time, the children's stay was extended to include an extra week, during which they lodged in Belize City at the Stella Maris School and this has become the base for the two-week event ever since!
The participants at summer camp take part in everything from Braille and Math lessons to arts & crafts and computer training.With the help of text-to-speech software, students are able to read & write e-mail & Microsoft Word documents and can even surf the Internet and watch YouTube videos!
All activities, supplies and support in the Rehabilitation Programme are offered free of cost to people who are blind. This means that in order to continue providing these essential services, we must continuously raise the necessary funds. Your help is needed to keep these services alive!