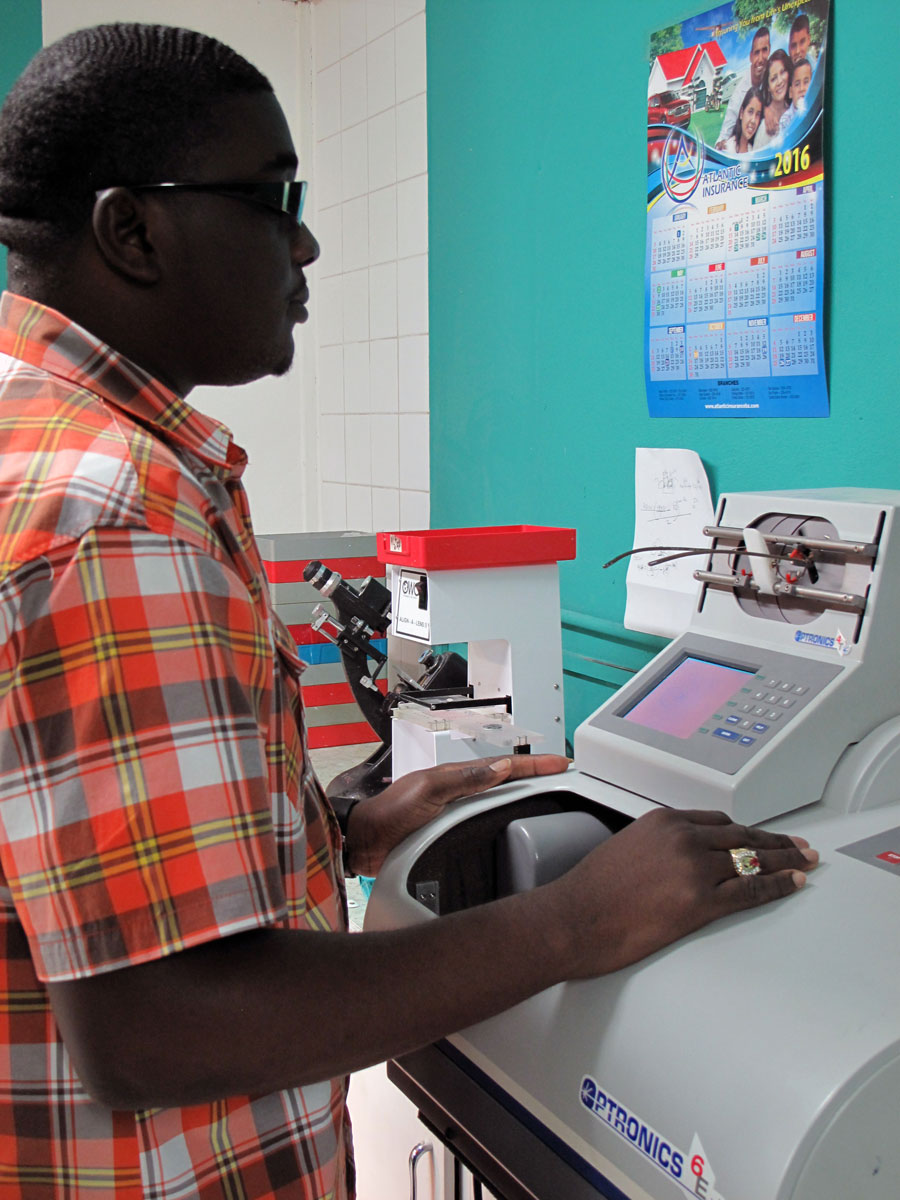 The efficiency of BCVI's Eye Glass Laboratory has greatly improved since its separation from the administrative offices in Belize City. Both the production output & the financial management of the Lab have progressed. With the ability to track a single pair of glasses from the start of production to its delivery to the customer, a great sense of accomplishment is felt by the staff.
The continued training of our staff and the upgrading & maintenance of equipment are both on-going. We are grateful for the assistance provided by His Servants Ministries and Help the World See, both organisations from the USA.
After seeing the optometrist & receiving a prescription, the BCVI patient can then choose his or her glasses frame. The prescription & frame are then sent to the Eye Glass Lab. Once the Lab has completed its work, the glasses are then sent back to the referring office, who then distributes the glasses to the patient.
All our offices are equipped with a wide selection of frames for patients to choose from. With modern styles available at affordable prices, we have provided thousands of Belizeans with top-quality, low-cost eye glasses.