NATIONAL DIABETIC RETINOPATHY PROGRAMME
Diabetic Retinopathy (DR) is the third leading cause of blindness in Belize and one that is of growing concern. The International Diabetes Federation (IDF) estimates that 14.2% of the country is living with Diabetes. In recent years, BCVI has seen an increase in the number of working age Belizeans who are visually impaired due to DR, some of whom are not known diabetics.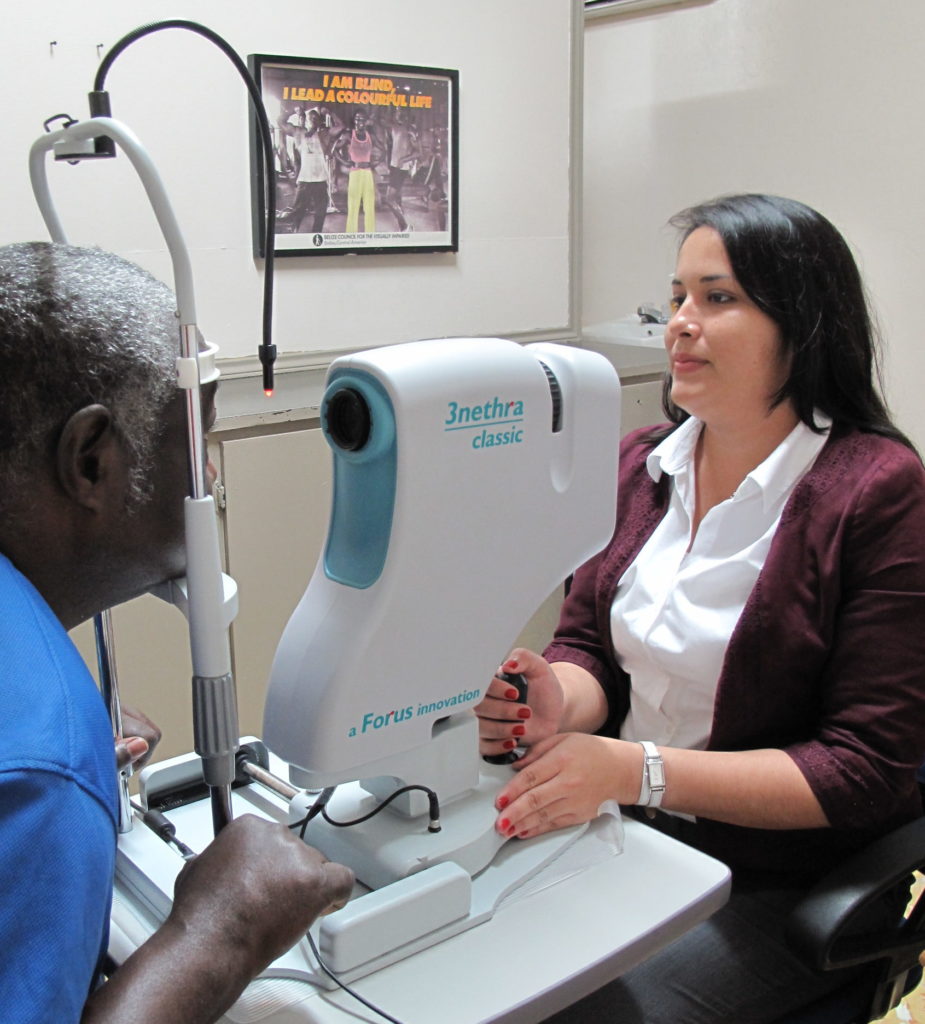 This astounding fact prompted the organization to seek support to expand the efforts to reduce blindness due to DR. The Lions Club International Foundation (LCIF) funded the National Diabetic Retinopathy Screening Programme in 2012 which equipped three of BCVI's five clinics with non-mydriatic fundus cameras. These cameras have made it very easy to see the back of the eye and detect changes. LCIF also provided a green-diode laser for the treatment of DR.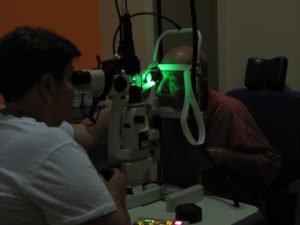 In 2015, The Queen Elizabeth Diamond Jubilee Trust approved the Caribbean Diabetic Retinopathy Programme, which included Belize among the four countries seeking funding. This has allowed BCVI to expand the DR Programme to a National Screening and Treatment Programme through the provision of training, education, equipment, a vehicle and programme personnel support. The four-year project aims incorporate the DR Programme into the National Health Plan and Implement a comprehensive model for both screening and treatment of DR.
To date, we have successfully revised the National Eye Health Strategic Framework, screened more than 3,000 people throughout the country and continue to provide treatment for those needing laser. Patients needing tertiary care are referred to a Retinal Specialist in Guatemala as there are no options within Belize.